Diamond Hard Surfaces Ltd is a materials technology company and solution provider to high endurance applications of a unique amorphous diamond material; Adm™ which gives extended life in high temperature, chemically aggressive and abrasive environments. Using our patented process we are able to coat substrates from steel to thermoplastics giving components reduced friction, wear resistance and load carrying characteristics over and above traditional materials and other coated surfaces. The low temperatures at which the coating can be applied mean that there is minimal effect on the substrate material and the process is applicable to a wide range of materials with great adhesion. We supply heat sink components and spreaders to which are applied DHS's unique coating which provides high electrical resistance and good thermal conductivity allowing system integrators to optimise the performance of their electronic devices. The company has a manufacturing and development facility at Caswell Science and Technology Park near Towcester, Northamptonshire in the UK from which we service our customers around the globe. www.diamondhardsurfaces.com
---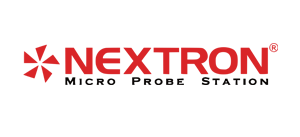 NEXTRON has developed researcher-centered equipment, which is highly valuable. Micro Probe Station is suitable to analyze the Electrical & Optical properties of the material. Its advantage is the in-situ measuring of the electrical and optical properties under the various environmental conditions; Vacuum, Temperature, Gas flow, Humidity, Irradiation of light. It has a small internal volume, less than 100cc. The probing method of MPS is very easy and unique. It is possible to use combining other instruments such as a vacuum pump and MFC. www.nextron.co.kr
---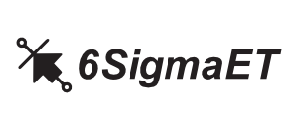 6SigmaET by Future Facilities | 6SigmaET is a computational fluid dynamics (CFD) simulation tool for thermal analysis of electronics. It brings new levels of prediction and productivity to electronics cooling design. Thanks to its ease-of-use, it overcomes many of the problems that have plagued other analysis tools. 6SigmaET is celebrating its 10th anniversary and over the past decade 6SigmaET has been adopted by the world's leading electronics companies. For more information about our simulation tool or to see a short demonstration please come to our booth. www.6sigmaet.info
---

SHT SMART HIGH TECH AB | SHT provides high performance material for thermal management. Founded in 2007, SHT has been rapidly growing over the years. Our main business is producing graphene based combined thermal interface material and heat spreader with our own proprietary technology for thermal management. Our products feature high performance and are versatile for various applications. Please contact info@sht-tek.com or visit www.sht-tek.com for more detailed information.
---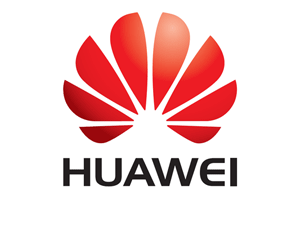 HUAWEI | Huawei is a leading global provider of information and communications technology (ICT) infrastructure and smart devices. With integrated solutions across four key domains – telecom networks, IT, smart devices, and cloud services – we are committed to bringing digital to every person, home and organization for a fully connected, intelligent world. Huawei's end-to-end portfolio of products, solutions and services are both competitive and secure. Through open collaboration with ecosystem partners, we create lasting value for our customers, working to empower people, enrich home life, and inspire innovation in organizations of all shapes and sizes. At Huawei, innovation focuses on customer needs. We invest heavily in basic research, concentrating on technological breakthroughs that drive the world forward. We have more than 180,000 employees, and we operate in more than 170 countries and regions. Founded in 1987, Huawei is a private company fully owned by its employees. http://www.huawei.com
---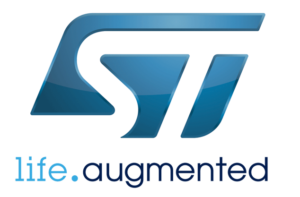 STMicroelectronics | ST is a global semiconductor leader delivering intelligent and energy-efficient products and solutions that power the electronics at the heart of everyday life. ST's products are found everywhere today, and together with our customers, we are enabling smarter driving and smarter factories, cities and homes, along with the next generation of mobile and Internet of Things devices. By getting more from technology to get more from life, ST stands for life.augmented. In 2018, the Company's net revenues were $9.66 billion, serving more than 100,000 customers worldwide. Further information can be found at www.st.com.
---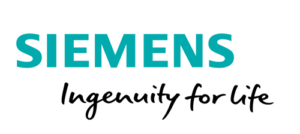 SIEMENS – MENTOR | Mentor is a Siemens business. Mentor's Mechanical Analysis division leads the market in electronics thermal design software. Our team are at THERMINIC to discuss thermal design, thermal characterization and reliability requirements and are happy to answer any questions about these topics. More information on Mentor Graphics Simcenter products, including Flotherm V12, Flotherm XT, T3STER and a range of Industrial POWERTESTER solutions for active power cycling of high-current devices like IGBTs and MOSFETs, is available from our booth – www.mentor.com/products/mechanical.
---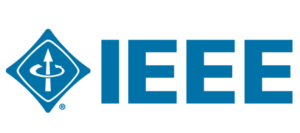 IEEE | IEEE is the world's largest technical professional organization dedicated to advancing technology for the benefit of humanity.
https://www.ieee.org
---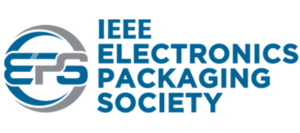 IEEE ELECTRONICS PACKAGING SOCIETY | The IEEE Electronics Packaging Society is the leading international forum for scientists and engineers engaged in the research, design and development of revolutionary advances in microsystems packaging and manufacturing. https://eps.ieee.org
---